Review of Surebet247 betting site in 2021
Surebet 247 is one of the topmost betting platforms on the African continent. Currently, it is active in Nigeria and Ghana. It was established perhaps a decade back in August 2011, and since then, it has garnered the trust of millions of users in Africa.
We are about to quickly assess Surebet 247 and get to know some of the essential features of this betting platform.
Surebet 247 Registration Process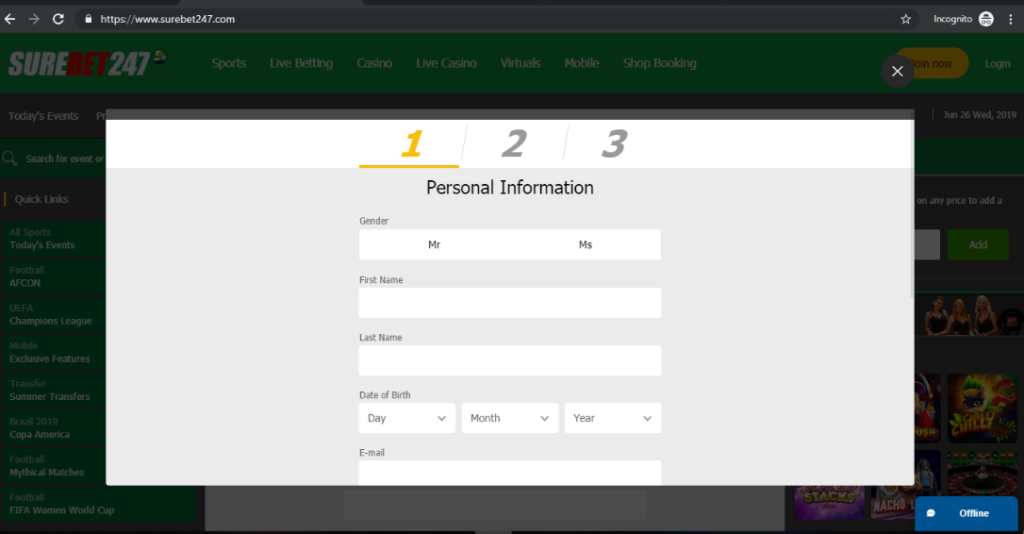 For registering yourself as a user, you will have to go to the betting page and click on the "Join Now" option. Surebet 247 will give you a personal information form to fill up. To register on this betting platform, you will have to mention your birth date, name, address, email address, and other vital information for identity verification. There would be a separate column for contact information as well. You must fill in the necessary detail of the contact information to become a registered member of Surebet 247. Once you are done with all this, there would be a captcha code that you will have to check for letting the site know that you are not a robot.
Surebet 247 Withdrawal
One of the biggest letdowns of most of the betting site is the delayed payment policy. However, things are very different with Surebet 247. You can expect a very rapid payout in case of your winnings. But there is a minimum amount of money that you will have to accumulate first for qualifying for payout. Your account must collect N3000 for payment. If the balance in your betting account is below this, then you are not eligible for a payout.
Other Great Features of Surebet 247
Live Games
If you are pretty deep into sports betting, you would probably know what an advantage it is to have the feature of live game in the betting site you chose. This feature allows you to bet on sports even after a match has started. So also, if you are late by a few seconds or minutes, the live betting feature can be the saving grace in those cases.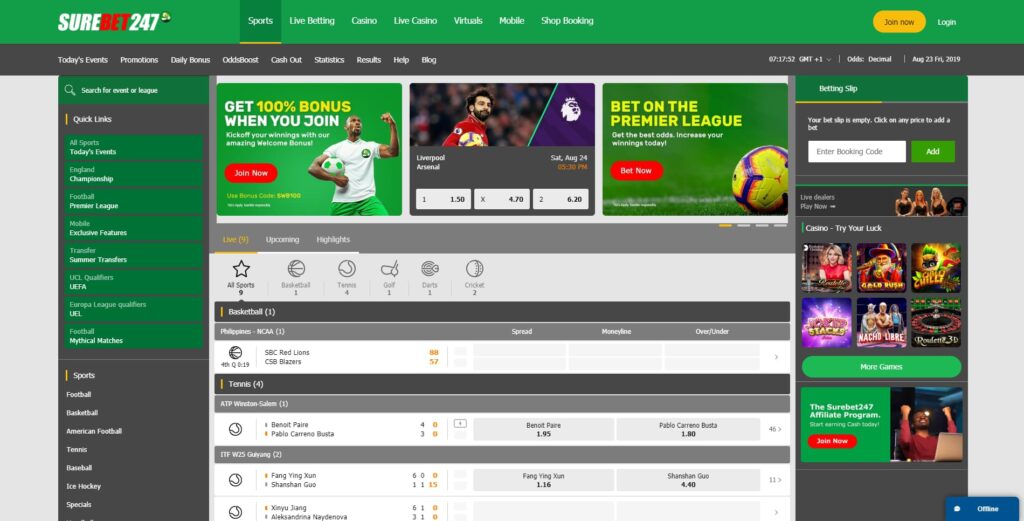 Sports betting
This Nigerian betting site has got many games you can bet. From the popular games of cricket or football to betting on hockey and table tennis are present here. There is a wide variety of sports betting available on Surebet 247. It is undoubtedly one of the better features of this betting site as it gives the site visitors a variety of options to choose from.
Cashout
Surebet 247 cares about the punters pretty much. It is why they have enabled the cashout option on their site. If you think that you are going to lose a bet, you can easily avail the cashout option to opt-out of any bet. In these cases, you would lose only part of the money and can salvage the rest.
Virtual Games
betting on virtual games can be very much fun as well. So, Surebet 247 has brought to you by areas virtual games such as football, racing, jackpots, roulettes, etc. punters can keep themselves busy betting on virtual games if there are no sports betting available at that point. The virtual games do not take much longer and are thoroughly entertaining; besides, it is also a great way to earn real money.